Department of Mechatronics Engineering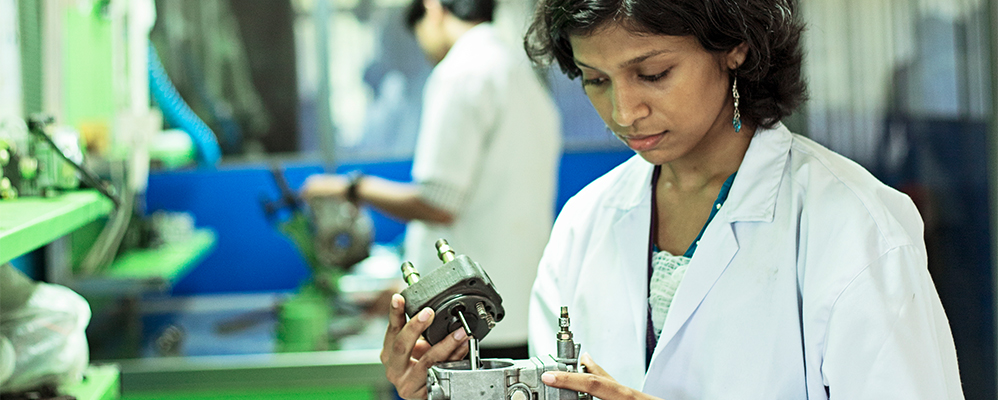 B.E. Mechatronics Engineering, introduced in the academic year 2015-2016 in direct response to the industrial demand for engineers with multi-disciplinary skills, is a synergic blend of mechanical, electrical, electronics, computer science, information technology, control systems and systems design engineering streams. The Mechatronics program differs very significantly from the Mechanical Engineering program which allows engineers to design products with built-in intelligence. To put it simple, it is about the moving parts that drive robots, electronics and machines.

This program teaches the aspect of system modelling, sensors, controllers and actuators with real-time computer interface. The students will be able to gain the knowledge of manufacturing processes and and run factory production lines with computer, PLC, industrial senssors, controllers, hydraulic, pneumatic and electric drives, design and mechanism of mechanical structures. As they progress in their studies and into a career, our students and graduates can join professional bodies specific to their area of interest and these organisations offer graduates the opportunity to network and collaborate with others within the same community.