Industry Institute Interaction cell
Vision
To be recognized as a reputed consultancy by providing innovative and best quality solution to delight our customer.

Mission
Offering innovative technical services for various fields in engineering to help customers in achieving business goal by business process improvement.
About Us
Consultancy is well recognized as an effective way for Institute to expand the knowledge and make an early and direct impact on society. However, the balance between consultancy and the traditional roles of the academic staff needs to be managed and the interests of the Institution must be protected. The College recognizes and encourages faculty to pursue industrial and other consultancy activities. Faculty are encouraged to register their consultancy activities with the Industry Institute Interaction cell (IIIC) and abide the terms and condition of the policy document. IIIC will provide all administrative support for the consultancy activity including support for estimation of service charges for facilities and consultancy fees
Activities
Consultancy Service
MoU
Industrial training/Webinar/Seminar
Product Development
Faculty Startup
Prestigious Client
Gallery
Consultancy Services
AERONAUTICAL ENGINEERING
Providing solutions for Aerospace laboratories
AUTOMOBILE ENGINEERING
Providing solutions in Alternate fuels for IC Engine
Combustion study in an IC Engine
Configuring Electric vehicle
Ground vehicle Aerodynamic study
Automotive Components Design and Simulation
Automotive Computer Aided Engineering works (CAE)
BIOTECHNOLOGY
Providing solutions in the Food Processing / Preservation / Packaging, Treatment of Environmental Toxins / Effluents / Wastes, Anti Bio-fouling for Biomedical and Industrial Applications, Immobilised Enzyme Applications, Testing of Poly-Herbal formulations in Disease Treatment / Medical Applications.
Biopolymers and Nano composites, Bio pesticides, Nature inspired product development, Microbiology.
CIVIL ENGINEERING
Providing solutions in Geotechnical engineering and Sustainable construction materials.
COMPUTER SCIENCE AND ENGINEERING
Providing solutions in Internet of Things, Cyber Attack Resisting Infrastructure, Mobile and Web Application, Image and Video Processing
ELECTRONICS & COMMUNICATION ENGINEERING
Providing solutions in RF Frontend components, Home Automation Systems, Fabrication of MEMS Accelerometer, Designing of Antenna for various Frequency requirements, Design and Fabrication of PCBs
ELECTRICAL & ELECTRONICS ENGINEERING
Providing solutions in Design and Testing of Electric Motors, Micro Controller Based System Design, Embedded System Design, System Design using MATLAB, FPGA Based System Design, Optimization of Power System Problems, Design and development of Passive and Active Filters, Design and development of Linear and Non Linear Controller, Solution for Solar PV system, Energy Analysis
for Reducing Tariff, Temperature Sensor Testing, Design and Development of High Power DC Supply
FOOD TECHNOLOGY
Providing solutions in product development, physico-chemical quality evaluation, Innovative Food Products, microbiological safety of food formulations and effective testing of food samples to conform to legal standards.
INFORMATION TECHNOLOGY
Providing solutions in Image Processing, Web Portal Development, Data Analytics, Cognitive Vision, ERP process documentation, Reverse engineering, Computer vision, Machine learning solutions, Data science solutions.
MECHANICAL ENGINEERING
Providing solutions in design and development, prototype, measurement systems and analysis.
MECHATRONICS ENGINEERING
Providing solutions in Automation Systems to Improve Productivity, Autonomous Vehicle, Design and Development of fixtures for Assembly and Welding, Designing Testing System for Complete Inspection.
NUMERICAL ENGINEERING SIMULATION LAB
Simulation and modelling for product re-engineering and new product development
Design and development test rigs and special purpose equipment for aerospace and defence applications.
Support SMEs in design and product development using cutting edge simulation & analysis.
Interdisciplinary research in the field of medical engineering such as bio-fluidics, bio-mechanics and orthodontics.
MoU
MoU has been signed to enrich students' knowledge in terms of training, internship, guest lectures, industry visits and placements. Students from various departments can be benefited out of it. Few Companies are
Qmax Systems India Pvt Ltd
Voice Snap Services private limited
Vaayusastra, Rtbi,
IMARTICUS Learning Pvt Ltd
FESTO India
Industrial Training
Trainings were given to students and also to the industry experts based on the expertise Knowledge
| Department | Total number of programs |
| --- | --- |
| AUTO | 2 |
| AERO | 2 |
| BME | 6 |
| BT | 3 |
| CHEM | - |
| CIVIL | 3 |
| CSE | 2 |
| ECE | 7 |
| EEE | - |
| FT | 2 |
| IT | 8 |
| MECH | 3 |
| MCT | 3 |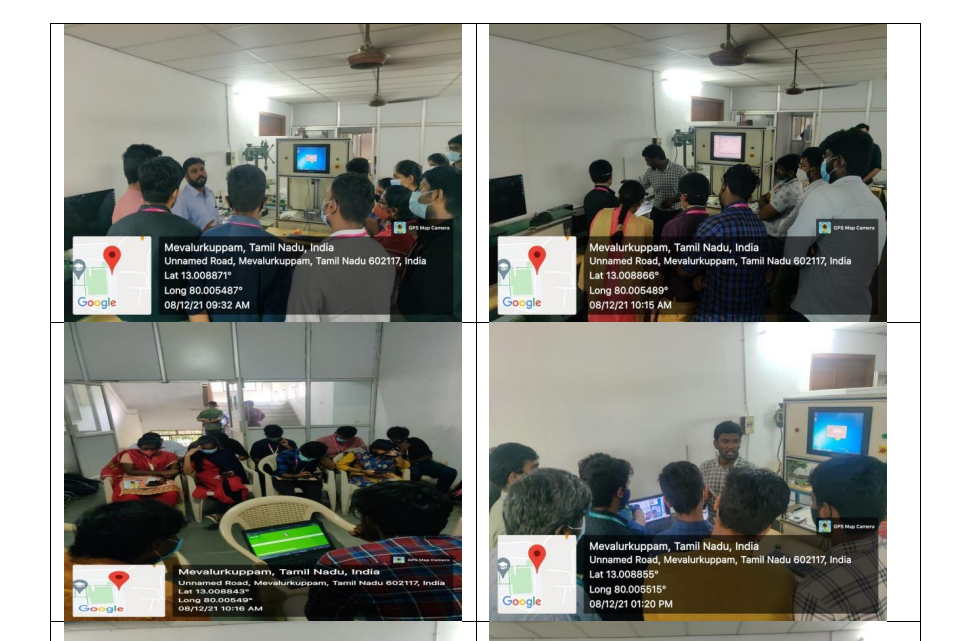 Product Developed
IoT Smart Boat
Battery Monitor
Security Monitor
Web Development
Mobile Application
Faculty Startup
Startup:Armor Sheild healthcare innovations
Members :Dr.S. Suganthi, Dr. V.S. Selvakumar and Ms. J.Saranya
Department:ECE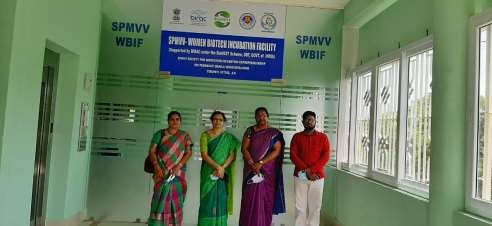 Consultancy policy
Click here to Download
Gallery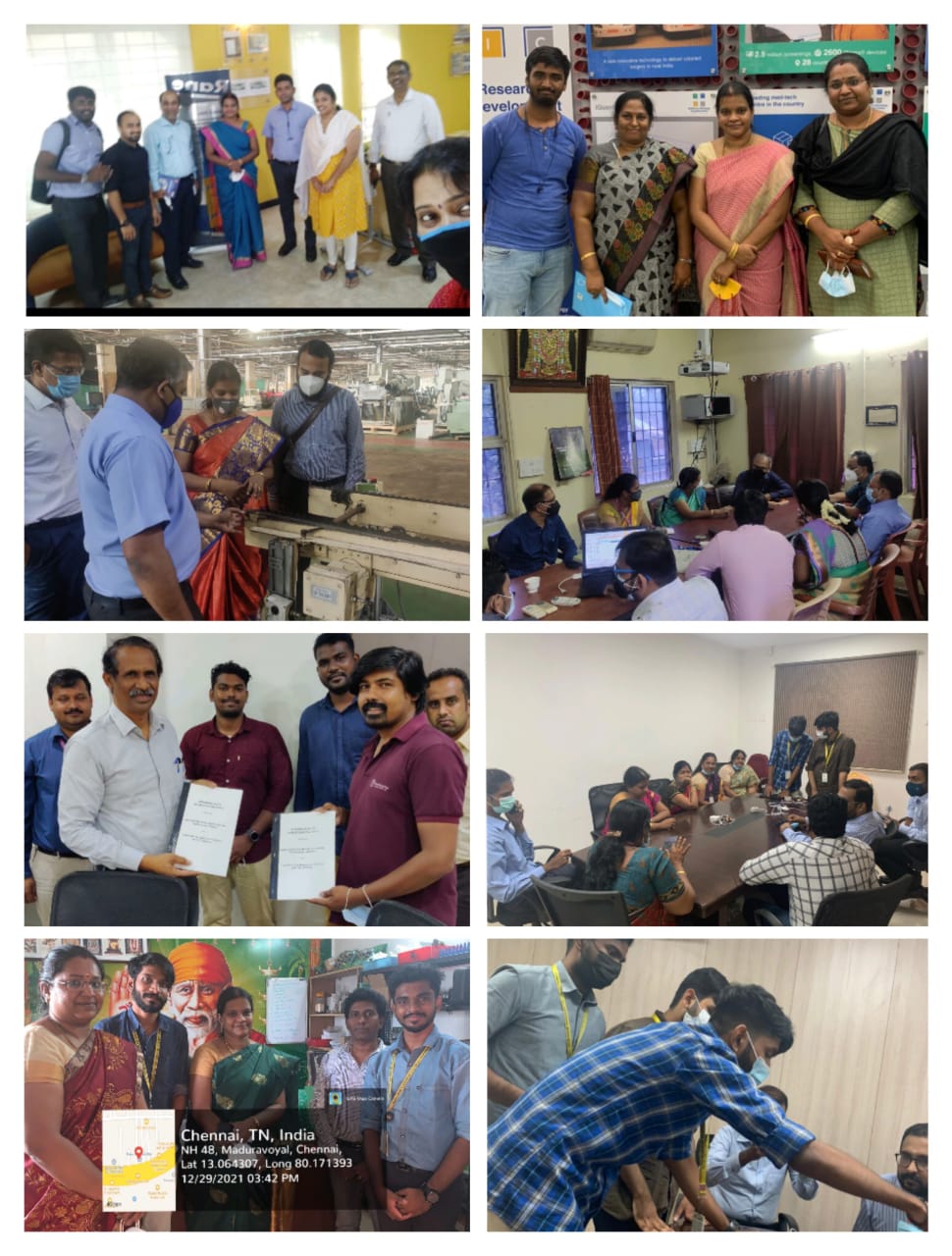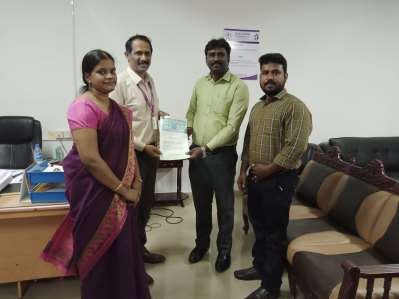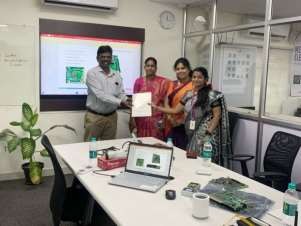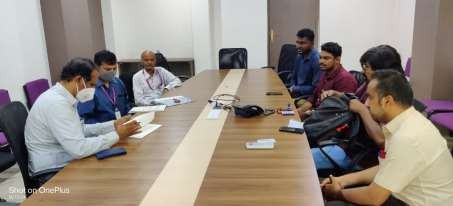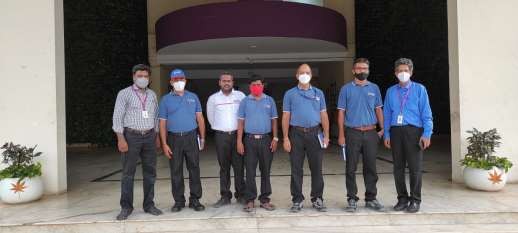 Our Prestigious Client