Department of Aeronautical Engineering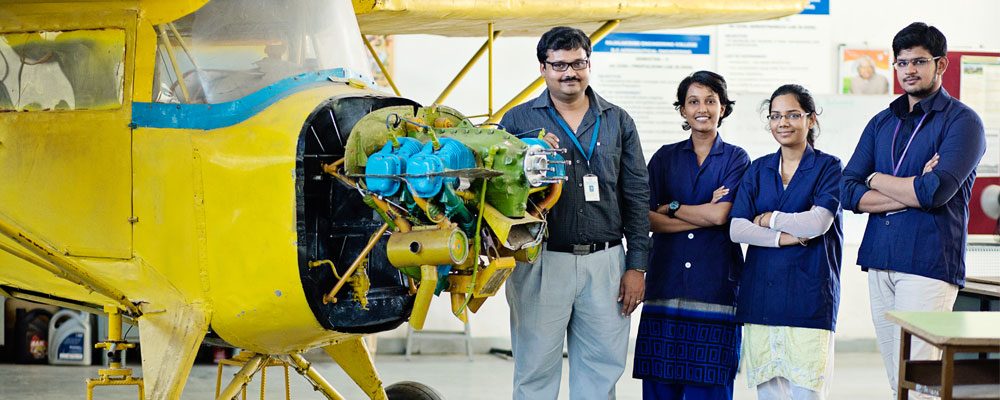 The aviation field in India is developing at a fast pace. Private airlines have expanded greatly in the last few years. Defence industry in India is seeing high growth in military aviation. Indian companies have taken up aircraft design and outsourcing projects from abroad. This projects the requirement of highly skilled aeronautical engineers.

Department of Aeronautical Engineering is making great efforts in imparting knowledge and skill to meet the aircraft industry expectation .The department offers theory and lab works as per Anna University syllabus through qualified faculty and staff. Aeronautical Engineering department started functioning since 2005.The department has well equipped laboratory facilities and faculty to prepare the students to meet future requirement in the field of aviation.