Capacity Development and Skills Enhancement
1. Soft skills
There are many soft skills that one should possess such as :
Public Speaking Skills
Leadership Qualities
Problem-Solving capability
Out of box thinking
Effective utilization of Time
Emotional Quotient
Adaptability to changing work environment
Participation in Teamwork
Conflict Management
In the present context, any job requires a variety of skills and aptitudes, apart from the knowledge and expertise acquired in a specific programme of study, such as Computer Science and Engineering or Mechanical Engineering. A graduate has to possess not only multi –disciplinary awareness but also skills that would match many challenging situations that arise time to time, due to ever expanding expectations of the industries as well as the society. The resume, a job aspirant prepares should reflect his/her soft skills, apart from the pure academic distinction, so that the interview and the selection go on smoothly, in this competitive job seeking scenario and ends in a dream placement.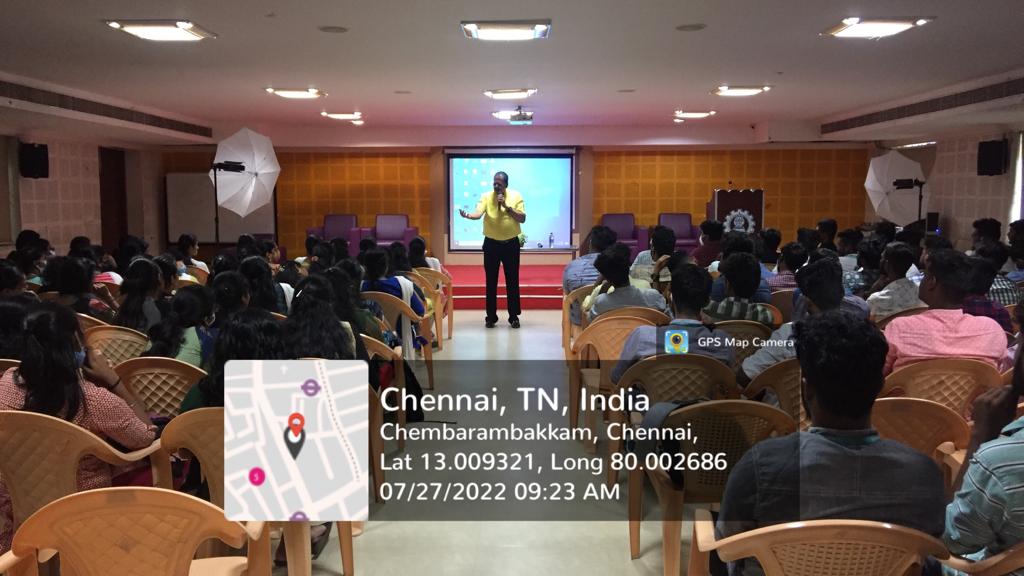 New Trends in Career Development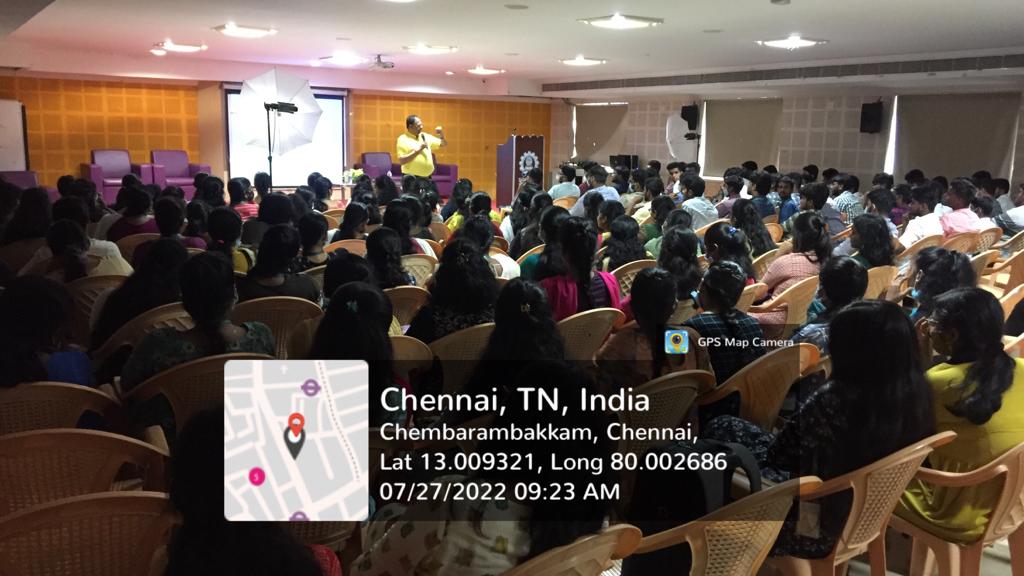 New Trends in Career Development
Interpersonal skills enhancement session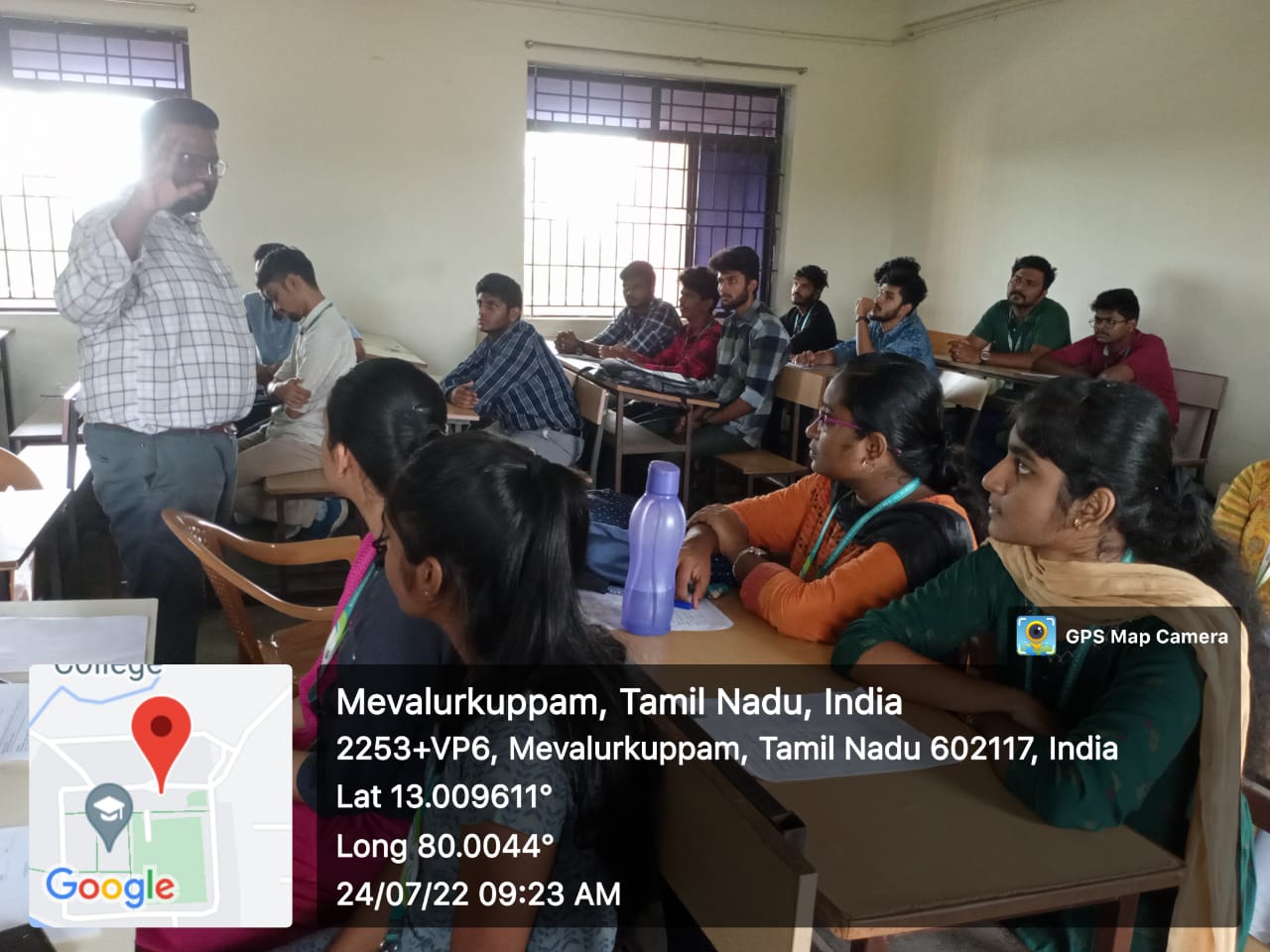 Interpersonal skills enhancement session
Click here to view details
2. Language and Communication Skills
These days proficiency in written and spoken English has become very essential in any profession. Apart from the advantage to show as an effective team member and also communicating with higher-ups, this expertise, enhances the self-confidence to work with an optimistic outlook. This skill should be developed from the school days and certainly be improved during the college days. In our autonomous institution, the curriculum itself contains theory and laboratory oriented courses in Technical English. Apart from this, as a part of extra-curricular activities, there are Atrium and debating union of our college functioning in a very organised way, conducting periodically debating and elocution competitions among students, under the guidance of the faculty members handling courses on English in the Department of Humanities & Sciences. Besides, opportunities are given to students to learn other languages, to learn the new developed technology and also to serve the society speaking different languages.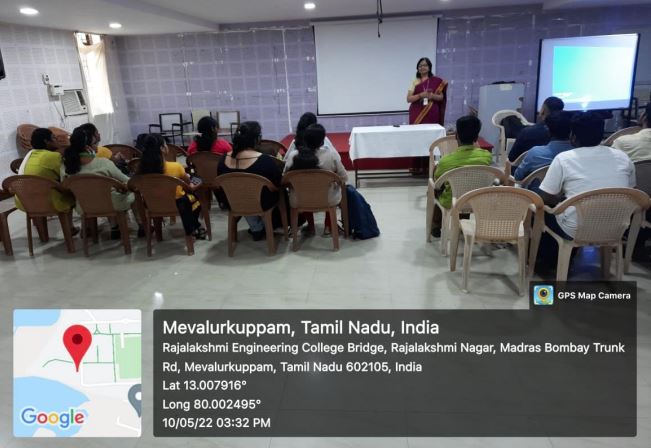 Mrs. G. Alamelu, AP (SS), English Department, addressing students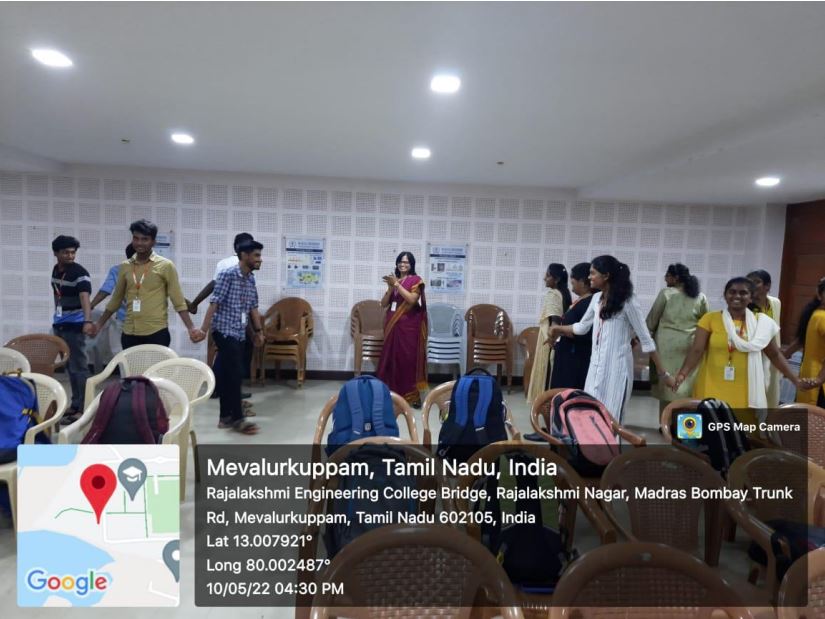 Mrs. G. Alamelu, AP (SS), English Department, n ice-breaker activity during language training
Click here to view details
3. Life Skills (Health, Hygiene, Physical Fitness and Yoga)
It is said that health is real wealth, to emphasise the importance of physical as well as mental wellbeing for a comfortable living. For this, apart from taking food with nutritional content, doing exercises regularly and maintaining physical fitness is essential, whatever be one's professional orientation. Regular yoga practice inculcates such exercises and improves concentration very much required for curricular as well as co-curricular and personality building endeavours of students.
In this context, several programmes are conducted to create awareness and emphasizing the importance of maintaining good health and hygiene in smoothly carrying on all the lifelong activities. Some of this programmes held recently are:
Neuro Nutrition
Food Safety and Standards
Gut health
Functional foods for health
Food Sanitation and Hygiene
Covid-19 overview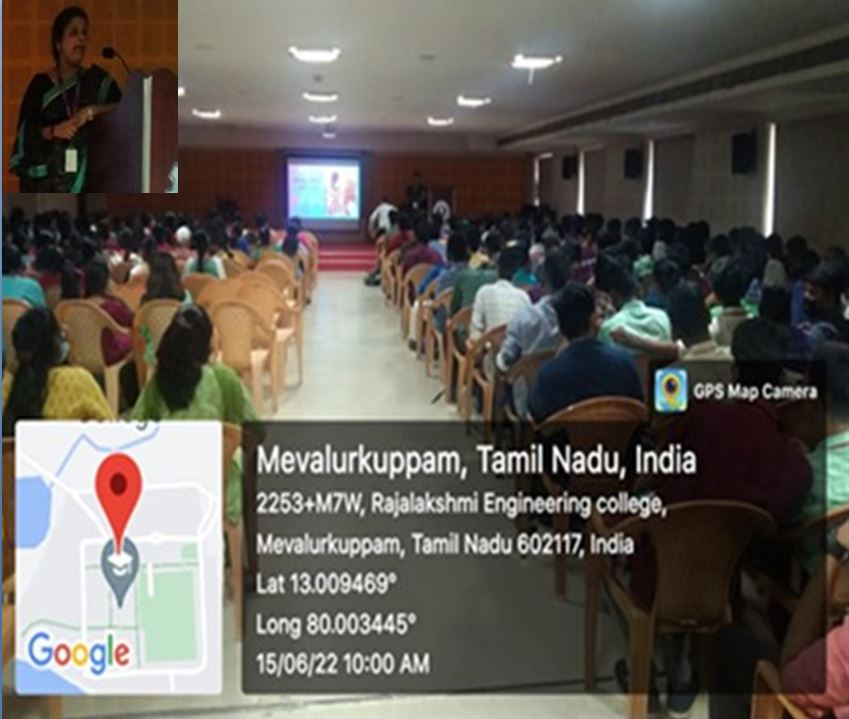 DR. CHANDRAKALA R DELIVERING LECTURE ON GUT HEALTH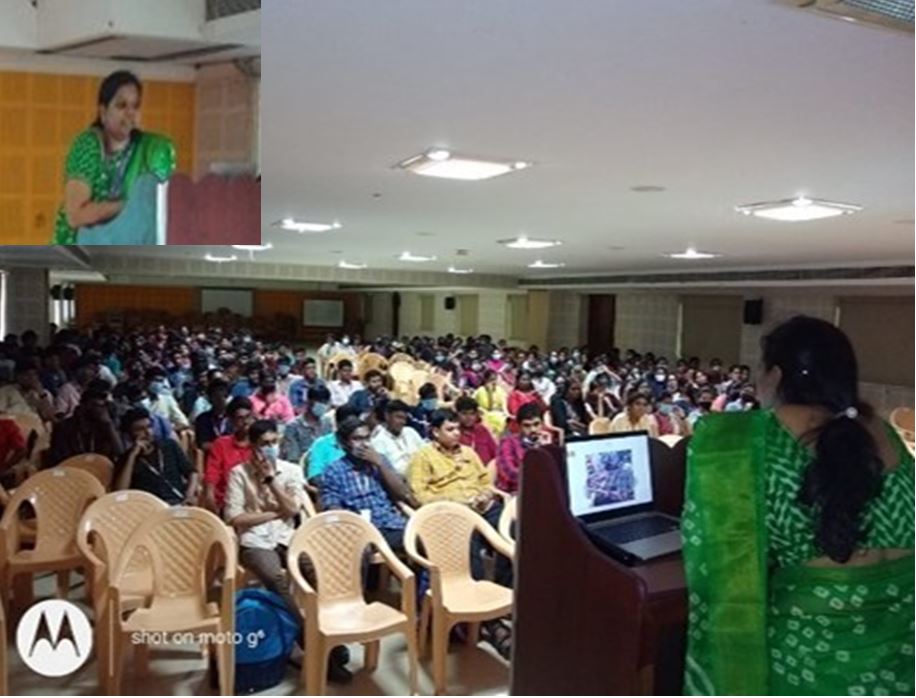 Mrs. SRIMAGAL.A DELIVERING LECTURE ON FOOD SANITATION AND HYGINE
The above programmes are conducted by our eminent faculty members and also by outside experts in this field.
Click here to view details
4. Awareness of Trends in Technology
An awareness on the recently developing technology in one's field specialisation and allied fields is essential, even if there is no mention of that in the curriculum. In fact, an Engineering student should be curious to know what are present trends in design and manufacturing of any products in any industry, including medicine and agriculture so that, he/she can explore the possibilities of enhancing the concerned processes, by introducing his/her own innovative engineering concepts.
This also enables and opens opportunities after passing out of the programme in launching on start- ups in emerging fields. This can be considered as the example of the best outcome of such awareness during student days.
Our college emphasises technology trend awareness among students in the following ways:
Arranging guest lectures by industrial experts to discuss the recent developments in their specialisation.
Conducting professional society activities.
Interacting with them while undergoing internships and asking them to give a presentation at the end to assess how far they have absorbed the new trends.
Encouraging and guiding students in innovative projects, apart from the curriculum specified ones.
Motivating students to prepare and present papers in national and international conferences.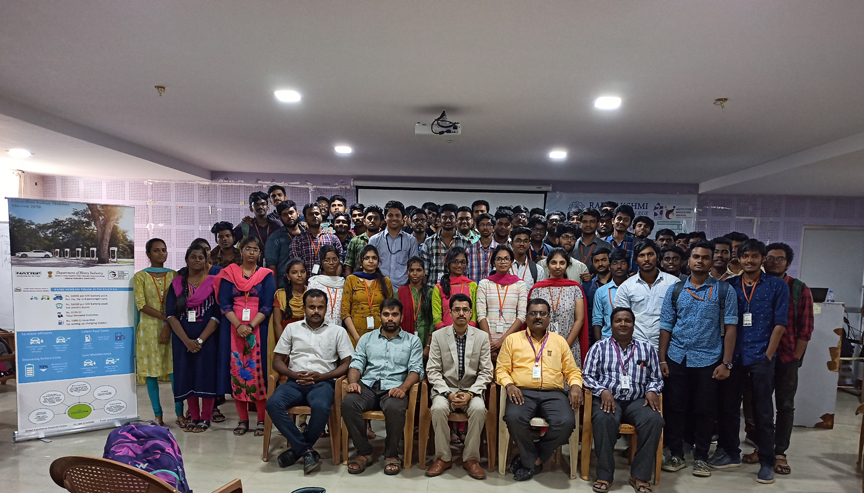 3 days Workshop on Electric Vehicle Engineering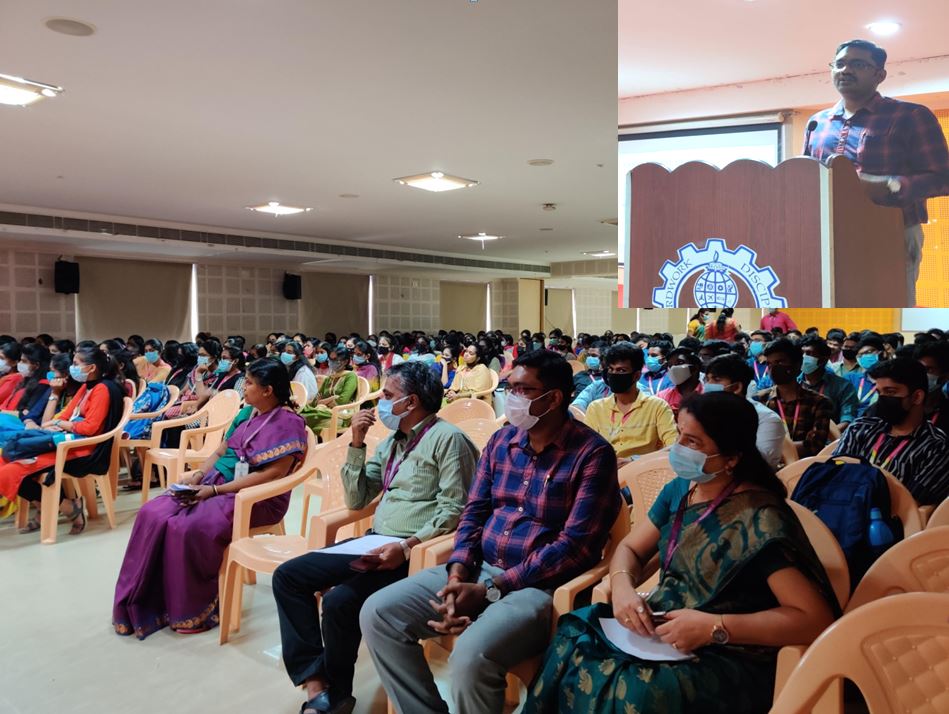 Dr. S.Sriman Narayanan addressing gathering on Brain awareness week- 2022
Click here to view details